Revl iPhone App
Control your camera, edit videos, playback motion data, and livestream.
Edit videos on the go with the Revl App. It makes transferring, downloading, editing, and sharing fast and easy.
The Revl App plays back data captured on your Revl Arc so you can see just how high you fly, fast you go, far you fall, how many rotations you made, and much more.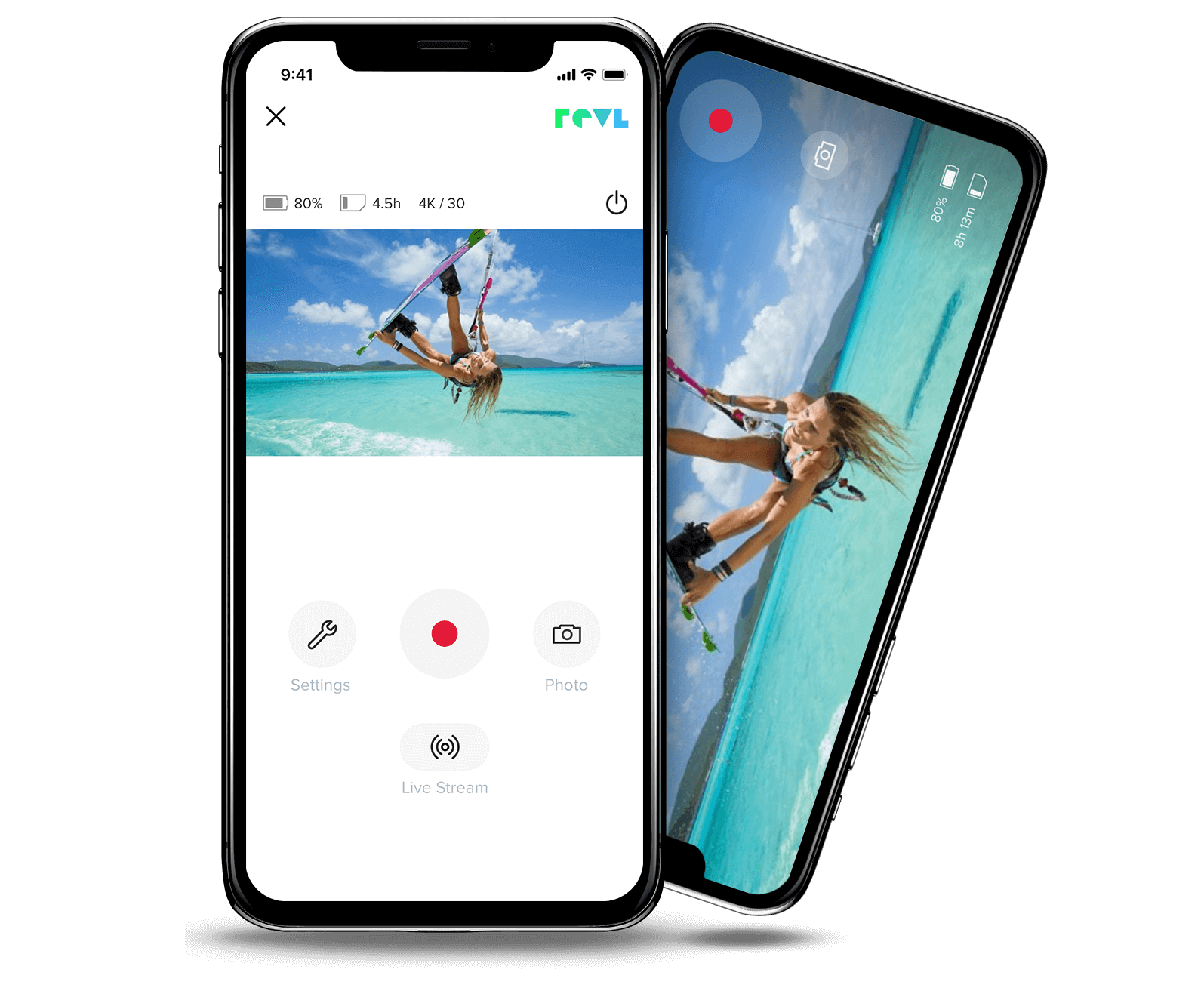 Control your camera remotely.
Remotely control your camera from up to 155ft away using the Revl App.
With a tap of the button, add overlays onto your video using GPS & motion data captured by your Revl Arc. (Coming soon to Android)
Bring your
friends with you.
The Revl App allows you to share your wildest adventures while they are happening to Facebook. (Cellular Data or Wi-Fi Connection Required)